Woodward Church is a diverse Pentecostal worshiping community where all are invited to know Jesus as Savior, Sanctifier, Holy Ghost Baptizer, Healer and Coming King.
Being a "diverse Pentecostal community" means we share, pray, love and laugh together as our walk with Christ grows deeper on an individual level as well as a corporate level. We LOVE our Community.
Woodward Avenue Church of God
Join us for our weekly worship times.
SUNDAYS
8:30AM Service in Chapel
11:00AM Woodward Online
Service in Auditorium
Servicio en la Capilla
1:00PM EPIC Kids on Facebook Live
​
TUESDAYS
7:00PM Keenagers Live Worship on Facebook Live
WEDNESDAYS
6:00PM EPIC Kids on Facebook Live
7:00PM Midweek Woodward Online
Deeper Student Ministries
The Avenue College and Career
Woodward En Español
​
FRIDAYS
7:00PM Prayer Service on Facebook Live
​
©2020 by Woodward Avenue Church of God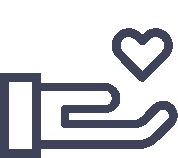 "Whoever is generous to the poor lends to the Lord, and he will repay him for his deed."